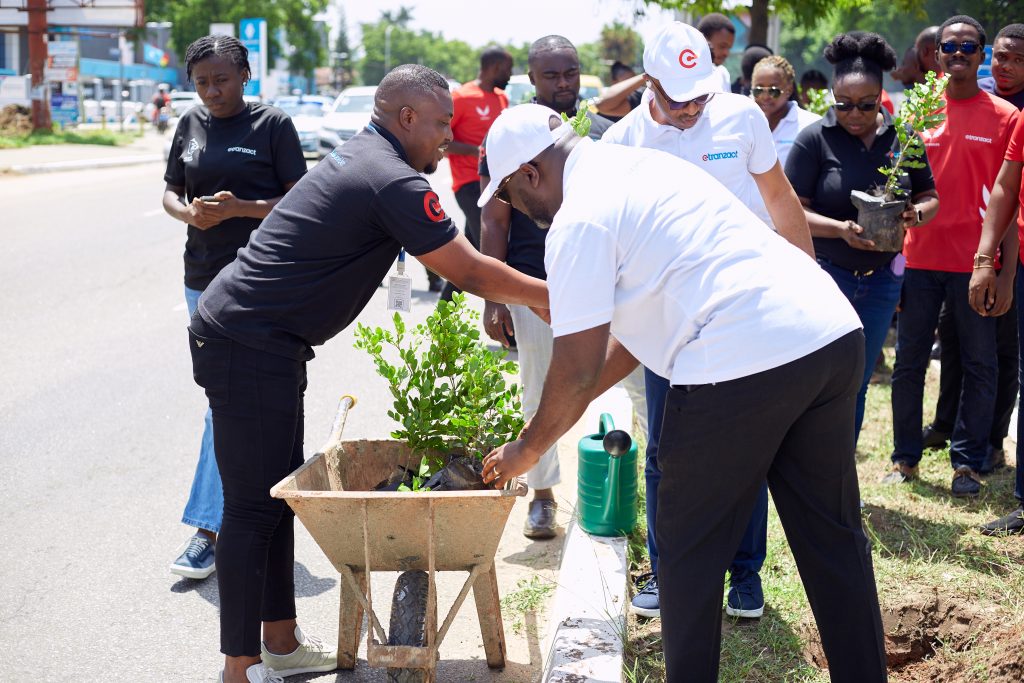 eTranzact Ghana Limited, a leading financial technology entity in Ghana, has shown commitment to the government's initiative to green the environment and restore forest cover.
The management and staff of the company joined the government's national tree planting initiative dubbed "Green Ghana Day" to plant 25 trees to support the national objective of giving life to a targeted 10 million trees across the country.
ouching on the theme for the 2023 edition, "Our Forests, Our Health", the Executive Director of eTranzact Ghana, George Babafemi said: "There is a clear consensus that our health and environment are inextricably linked.
"Spending time around trees reduces stress, lowers blood pressure, and improves the purity of the air one breathes in, it also beautifies our environment and helps in combating climate change. The medicinal and food security benefits that it brings to the economy cannot be overemphasised'.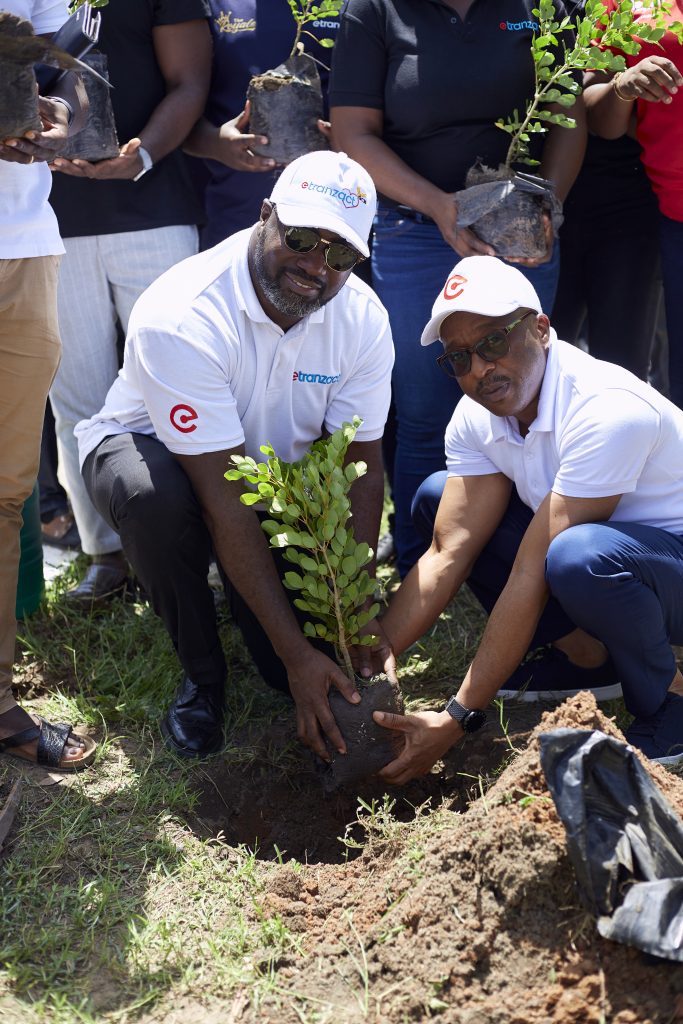 The tree planting exercise was held at the meridian of Independence Avenue, an area that eTranzact has adopted for greening and beautification as part of its contribution to the sustainable development goals (SDG-13 -Climate Action).
eTranzact will work with the department of Parks and Gardens to ensure that the plants are well nurtured pre and post maturity stage.
Chief Executive Officer of eTranzact Ghana, John O. Apea said: "We must value nature before we pay the price. Because nature is free, we often don't respect it, but take it for granted and overexploit it. We clear forests, over fish oceans, pollute rivers and build over wetlands without taking account of the impact this will have".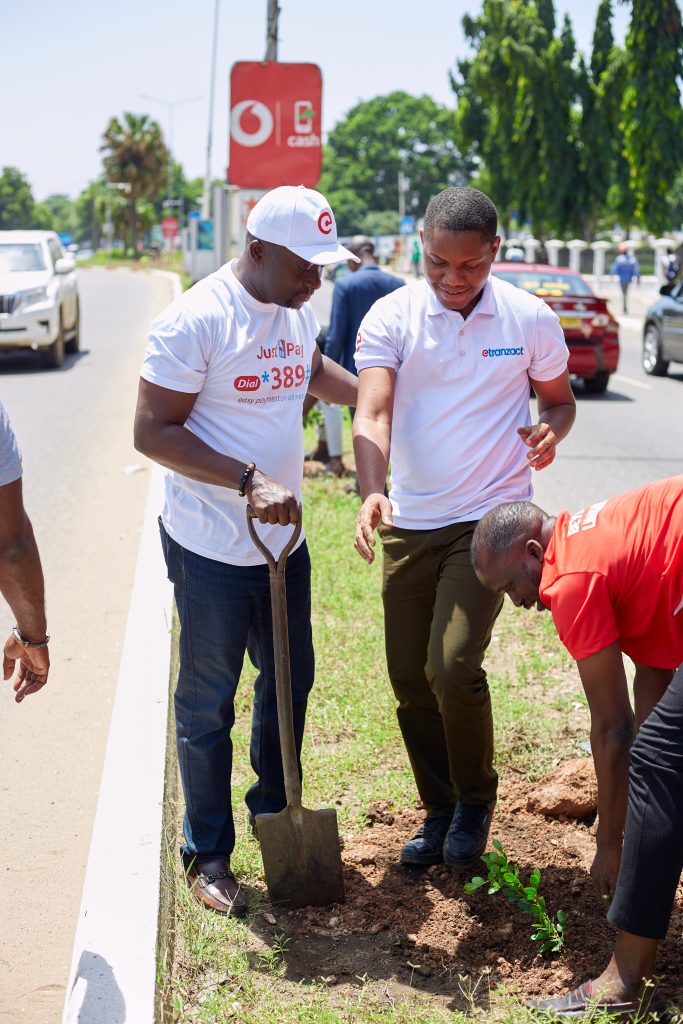 He added: "At our core, our work is to provide Ghanaians with payment systems that are affordable, secure and dependable. However, we recognise that we do not work in a vacuum. We must care for the communities that have supported us from inception".