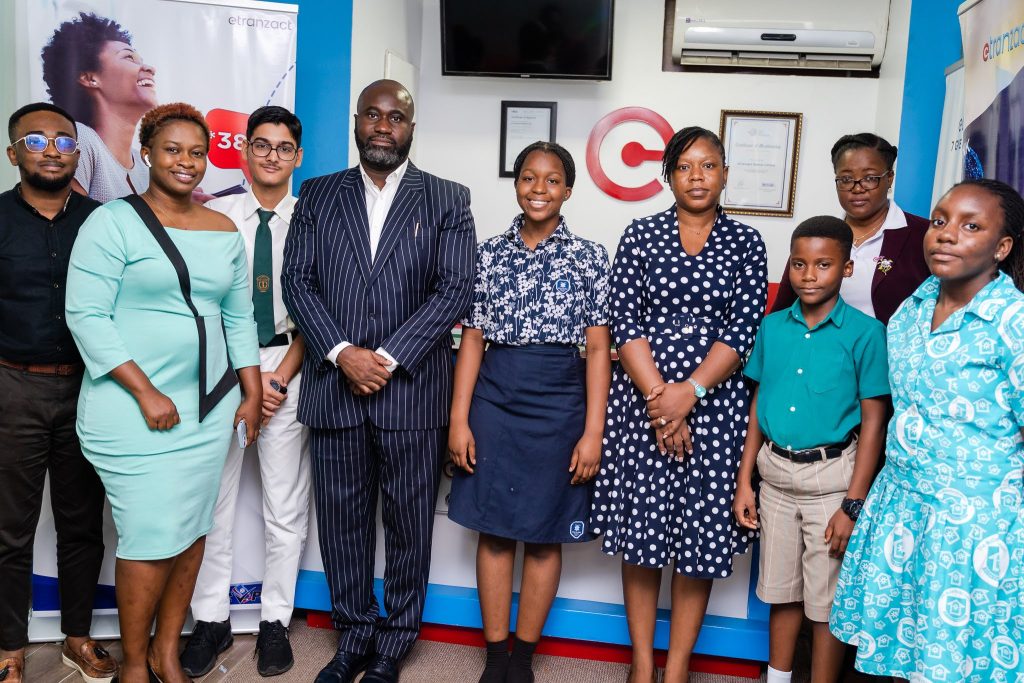 Accra, August 10, 2023
eTranzact Ghana, a proud sponsor of the prestigious Spelling Bee competition, warmly welcomed the victors of the 2022 contest during a courtesy visit on August 10th.
The distinguished guests were led by Eugenia Tekyie-Menson, the Founder and CEO of the Young Educators Foundation. The eTranzact team, along with notable attendees, including Chief Executive Officer John Apea, Senior Manager Revenue Assurance and Operations, Sylvia Laryea, Head of Projects Rosalynn Blankson, Senior Manager Sales and Marketing Bright Affum, Technical Product Manager Mark Alan Quartey, Digital Marketing Officer Jonathan Acheampong, and Communications, CSR, and Marketing Manager, Yvonne Effe Faska, extended a warm reception to the accomplished young spellers.
In a heartening address to the talented contestants, eTranzact's CEO, John Apea extended his heartfelt congratulations and urged them to strive for excellence as they embark on their promising journeys. He emphasized their role as future leaders and encouraged them to relentlessly pursue their aspirations.
Senior Manager, Revenue Assurance and Operations, Sylvia Laryea expressed the team's elation at supporting the spelling bee competition and conveyed their commitment to nurturing a lasting partnership. She commended the contestants for their unwavering determination and exhorted them to aim higher, emphasizing the vast potential that lies ahead.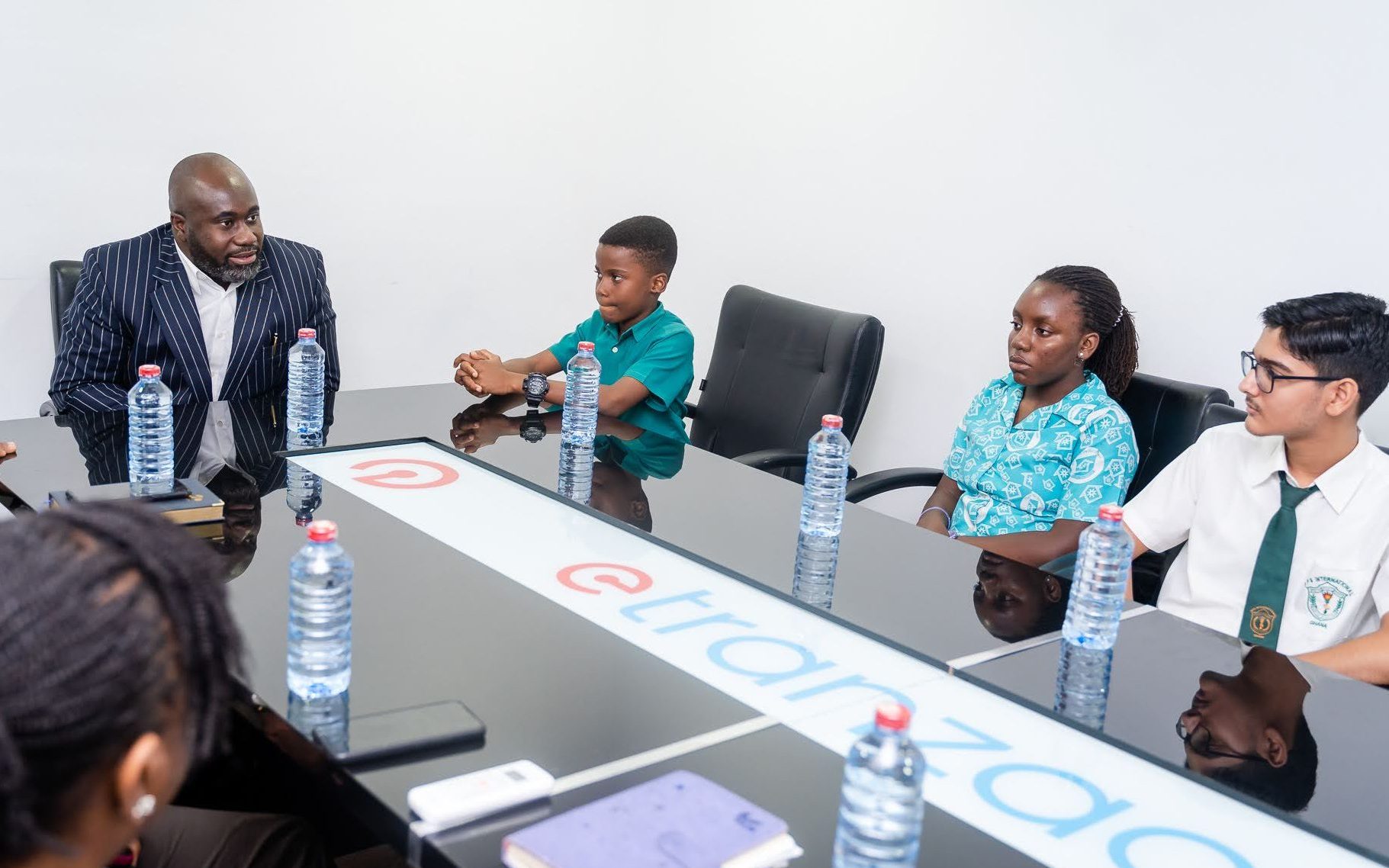 Among the spellers in attendance were Giovanni Adjei of Alsyd Academy, Doreiah Wontumi (represented by her father) of Tema Parents' Association School, Arnav Pratap Maan of DPS International Ghana, Petra Sarpong of McCarthy Hill School, and Mychelle Kumah from Soul Clinic International School, who conveyed their heartfelt appreciation to eTranzact for supporting.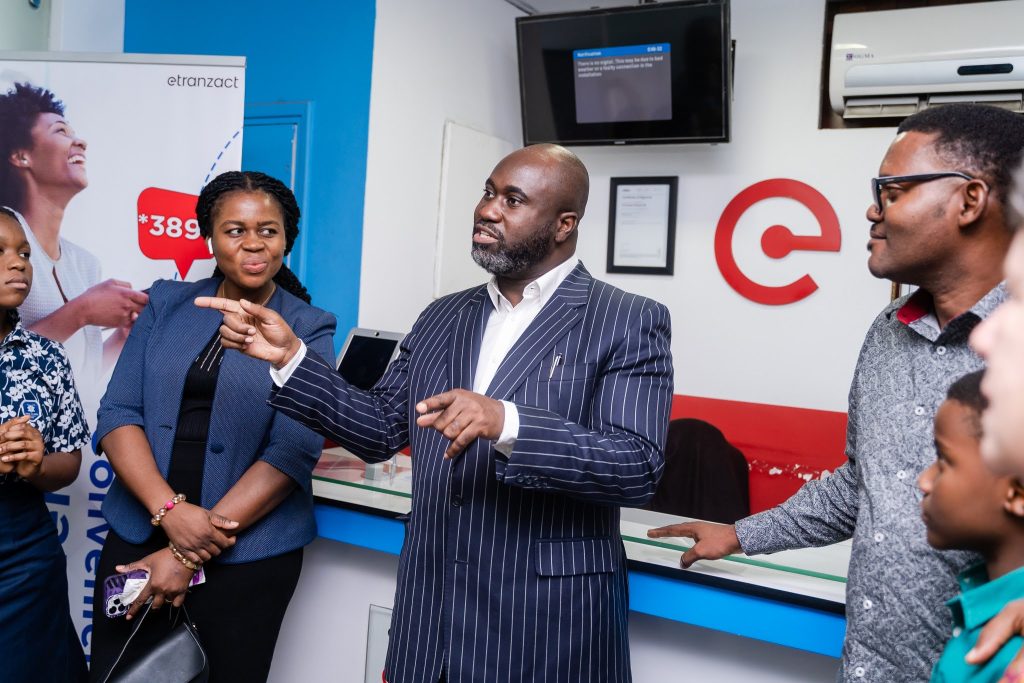 The event underscored eTranzact Ghana's dedication to fostering educational initiatives and inspiring young minds to excel. As the partnership with the Young Educators Foundation continues to flourish, eTranzact Ghana remains committed to driving positive change and empowering the leaders of tomorrow.
Story by: Yvonne Effe Faska